Hungary's most popular online outdoor magazine
AAt the dawn of the 2000s we registered the domain www.mozgasvilag.hu and from then on the popularity of active leisure activities in Hungary has been growing unstoppably. Of course, we don't claim that we are the only ones to thank for it, but we are doing our share.

Magas-Tátra.info
Launched in 2010, the thematic blog www.magas-tatra.info informs readers on a daily basis about what is happening in the Tatras, the most important events of our days and the past, and current events. From 2023, as a partner of Mozgásvilág, it is operated by Mozgásvilág.
Only the best of the best
We could sum up our work as "all that is outdoor", or we could sing its praises for hours. Following the tried and tested golden mean, we'll summarise the most important services offered by Mozgásvilág in a few points.
Newsletter
Our weekly newsletter is delivered to an ever-expanding reader base, featuring ONLY interesting content. The readership is divided into target audiences according to their interests. These target audiences are: running, cycling, mountaineering, hiking, skiing and winter sports, snow report and followers of Magas-Tátra.info. The different groups vary in size, from a database of a few thousand people to a cycling database of around 25 000. In 2022, our most effective paid newsletter (EDM) had a click-through rate of 18.5%.
Example: Bringaliftet tettünk az autónkra!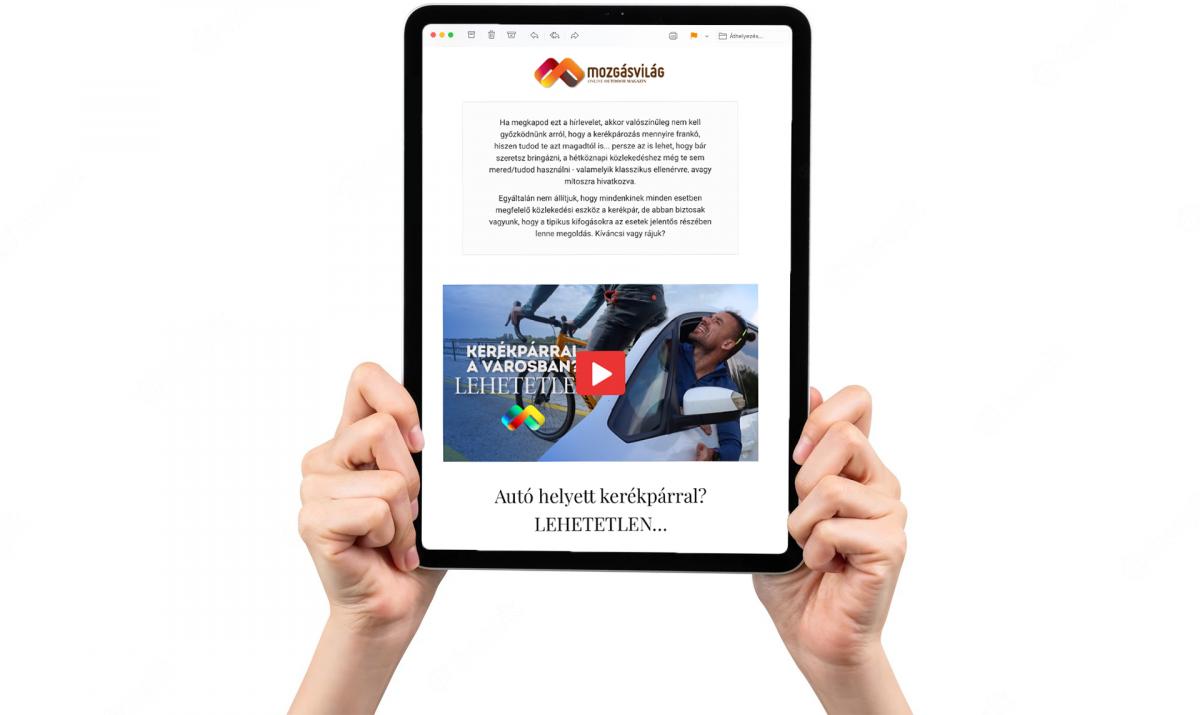 YouTube & TikTok
If you'd rather watch a movie - we produce 60-70 videos a year, 5-15 minutes long. We test, travel, analyse important topics... As we prioritise video content and also try to cater to a younger audience, it was a no-brainer to run a TikTok account alongside our YouTube channel.
In 2022, the total number of videos on our YouTube channel had a reach of around 8 million and the total number of views of the videos was around 800,000. Our most popular Tik Tok video had 143,000 views, with 31.5% of them watching it all the way through.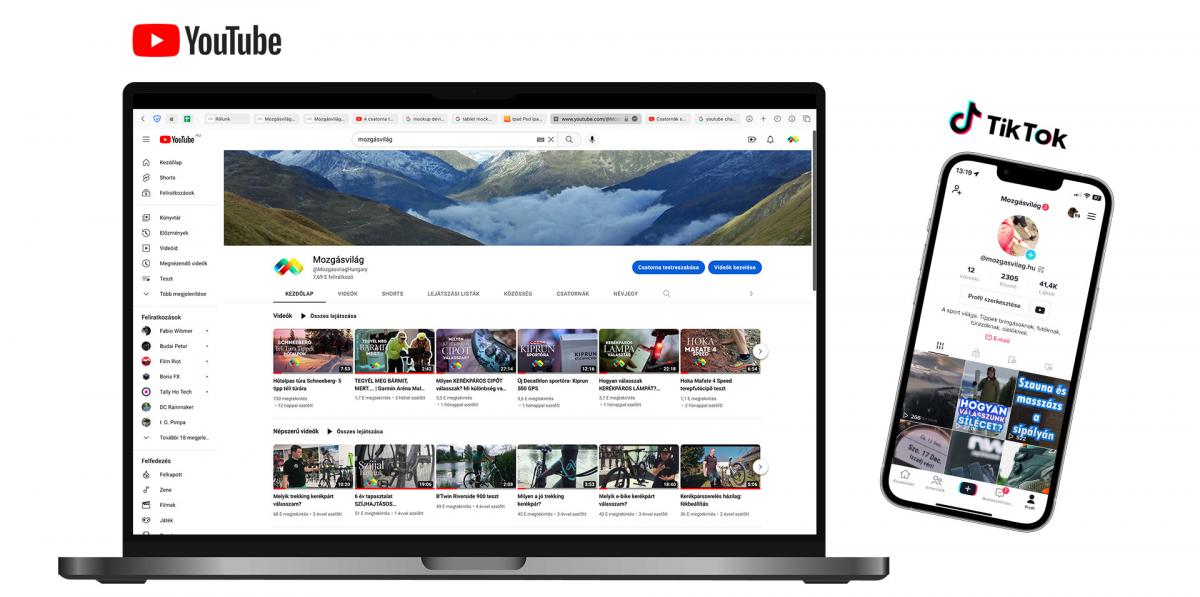 Facebook & Instagram
Our Facebook account has 55,000+ followers who reward our exciting posts with their activity. In 2022, the most effective FB post reached 61,000 users and generated over 5,000 click-throughs.
We have a dedicated Facebook group for mountaineering enthusiasts, called Hóhatár, which is also receiving international attention. With 8200+ members, it is the largest such group in Hungary.
The FB page of the thematic blog Magas-Tátra.info serves 20 000+ Tatra enthusiasts.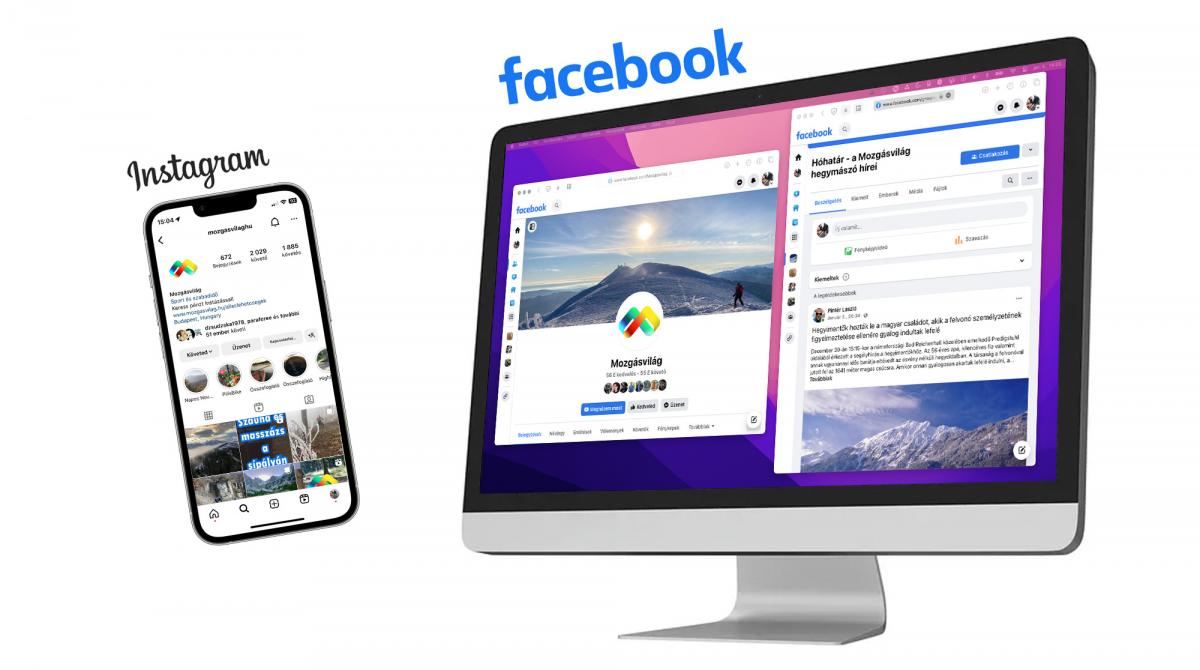 References
We cooperate with the most important players of the Hungarian running, cycling and outdoor market to help our readers to get to know and find the products and services that are interesting for them. In addition to the domestic tourism sector, we also have a long-standing and successful cooperation with the tourist offices of the most beautiful regions of the surrounding countries. If you feel that your company or your brand could be one of them, please do not hesitate to contact us.
*teljesség igénye nélkül
Statistics
Interested in the numbers? Want to know more about us? Play a little game with us and fill in the questionnaire below:
How come we have not met before?
We work with a significant part of the cycling, running, hiking, triathlon and other leisure market to make their products and services known to as many users as possible. If you feel you've been undeservedly missing out on the good stuff, contact us: